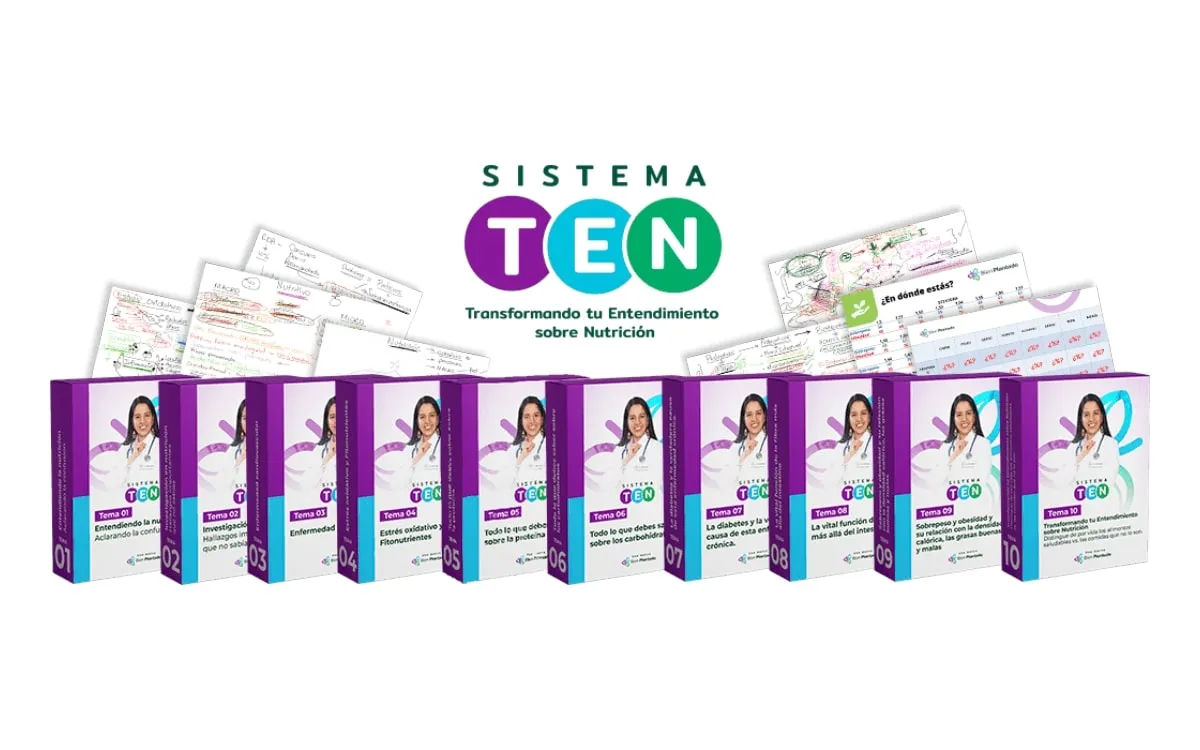 The TEN System – Transforming Your Understanding of Nutrition is Bien Plantado's flagship training programme that has taught thousands of people across Latin America how to eat optimally and in a truly healthy way.
It is a journey where you will discover how your body works, how nutrition works and how these two interact with each other to produce the chronic degenerative diseases from which our population suffers today. With this clear understanding and accurate information, there is no risk of going back to eating the way you did before.
At Bien Plantado we hope, with all our hearts, that you will give yourself the benefit of a successful lifestyle intervention to heal your health conditions.